Equipment is nice,
but it is knowledge and skill that gets
someone to the top.
Browse around the site, and you will find a wealth of information and links, for sailors as well as for event organizers. There are of course some products here that are for sale, they are here to help support the coaching and coaching programs for youth. This is not trying to be a retail store, just a place to come to get information, ideas, and the occasional products that I find that really offer something extra.
---
The Sale Bin
Close-outs and other goodies!!
---
2022 - how did we get here? 2020 and 2021 almost feel like lost years. 2020 was already "interesting' enough when we got hit with a massive wildfire Oct 21, that we are sill helping neighbors recover from in early 2022. We got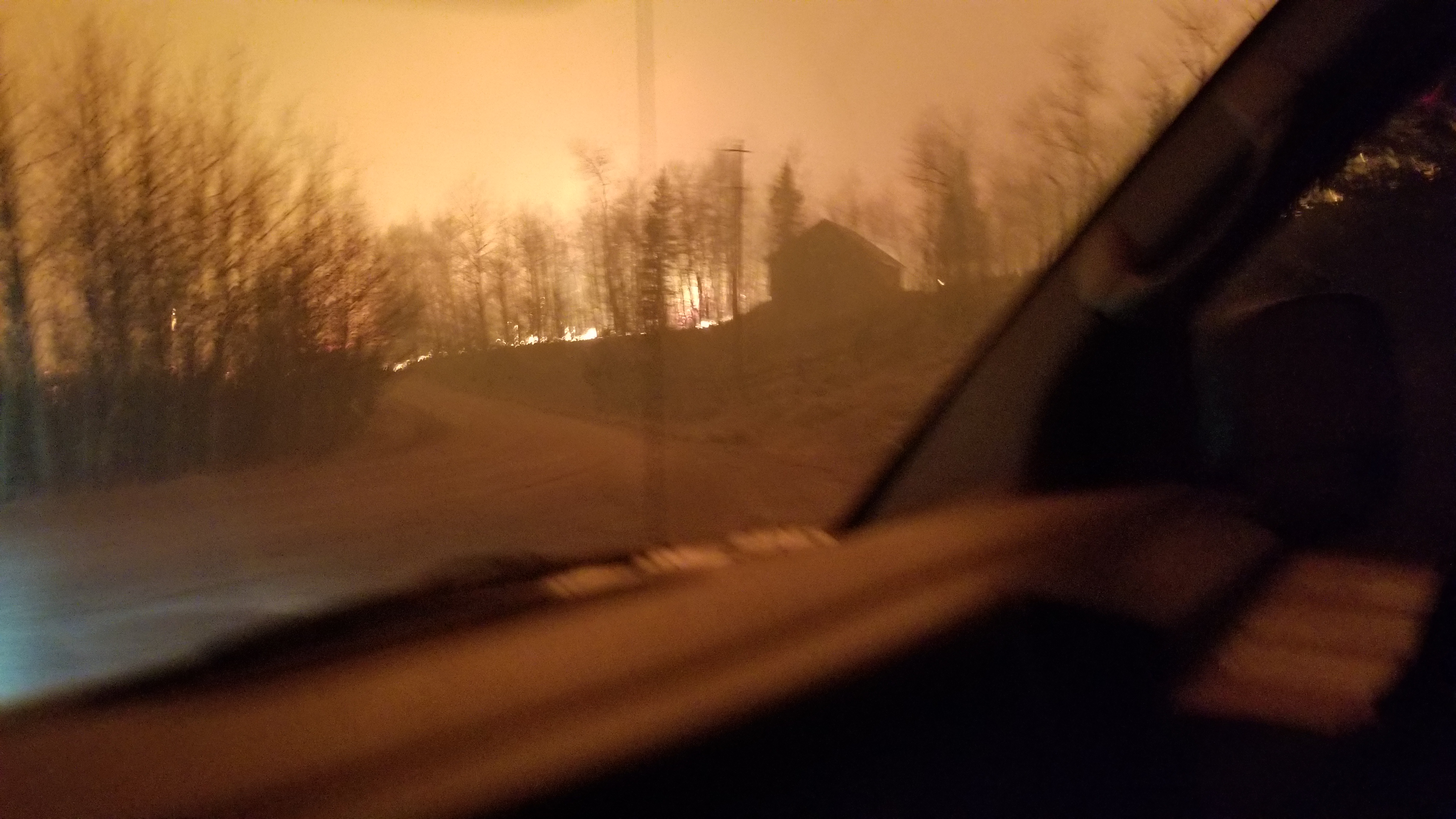 the "Evacuate Now!!!" order at 6:23 on that evening, with Colorado's East Troublesome wildfire exploding around us, moving at an astounding rate of 6000 acres burned per hour that evening. (The photo is one of only two photos I quickly snapped while evacuating, out my van window about 1/4 mile away from our home/shop.) After 12 days in a 'refugee center', hotel housing provided by the Red Cross, we were able to return - and find our home, shop, even our yurt, all still standing and unharmed even though surrounded by blackened ground and trees, some of which are still losing the fight to stay alive in early 2022. But our neighbors were not so lucky, of the 5 nearest 3 lost everything and the other 2 have significant structural damage. Of the 7 permanent residents on our road on our mile-long mountain road, we are the only one left. It took us a couple weeks to reassemble our lives - emergency evacuations do not leave anything well-organized - and we have been heavily involved in helping our friends and neighbors, digging out the ruins of their lives, and swinging my chain saw to take out downed or hazard trees. Finally, over Thanksgiving week, we were able to make sense out of our sailing inventory, get boxes back on shelves and spools of line back on the rack, and reopen this web site for business. 2021 brought us into a new world of shortages and rapidly rising prices that have changed the way we have done business, buying more, buying earlier, and having to live with empty shelves. Now in 2022 we are very happy to still be here, still talking sailing, still shipping needed sailing parts and pieces to sailors to keep them and their boats on the water, having fun. We wish all of our visitors and customers the best in coping with what we all face, a very different world as we work through 2022 - some of my best sailing friends, both coaches and athletes, are Ukranian, trying to survive a national catastrophe that will dwarf what we each thought was our own problems.
---
The Years Have Added up..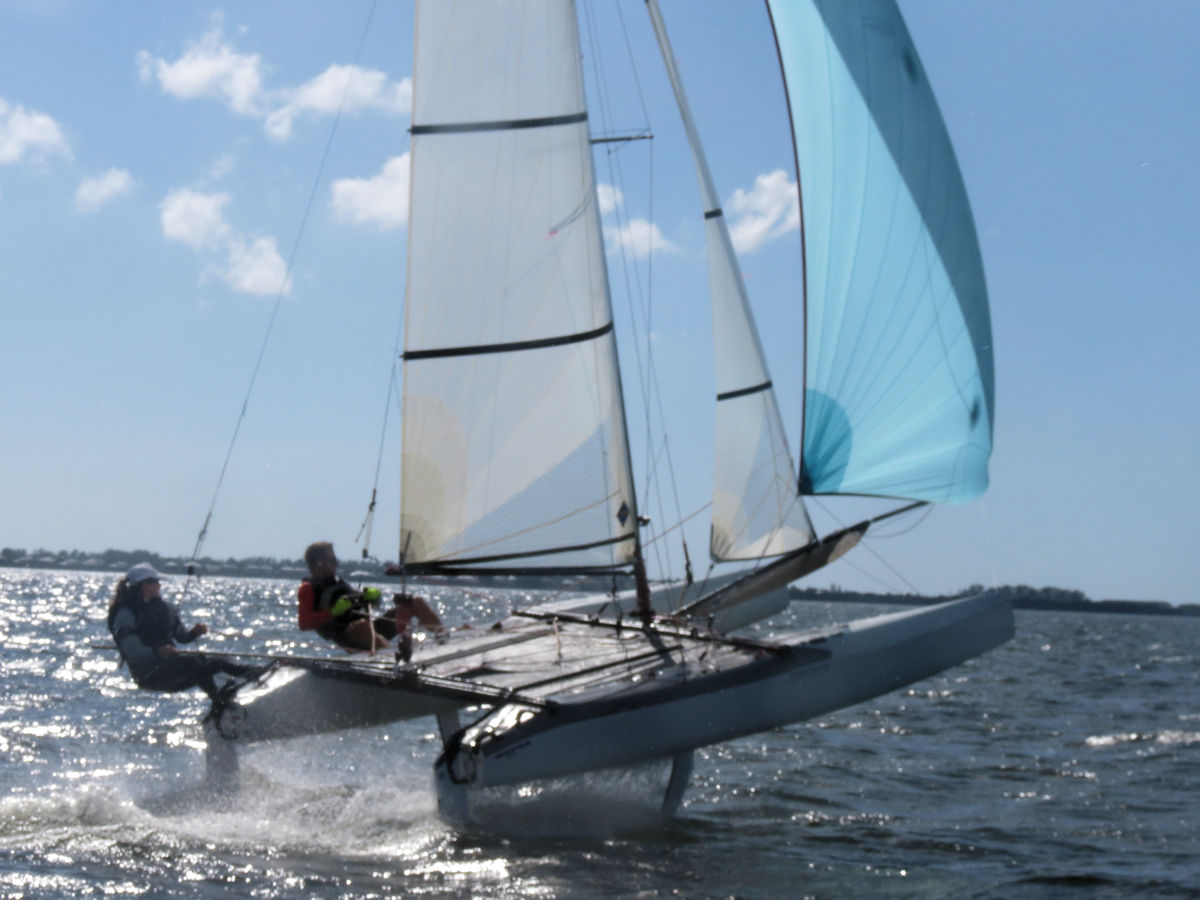 which simply means that travel is not as much 'fun' as staying home in our beautiful Rocky Mountains skiing and snow shoeing in the winter, hiking and a bit of paddling in the summer. The result is less coaching, more consulting by email and phone, now more focused here at the shop/office on custom lines for small dinghies and catamarans, along with our continuing efforts to keep some older classes still enjoyed by their sailors afloat with the parts and pieces needed. In the coaching world, we are doing less; less means less travel, fewer hours lost in airports and on the road, and more time at home. We are doing less medium and long term projects, and have even cut back on weekend clinics and seminars. Jim isn't using the "retirement" word because he says he doesn't know what that means, but more home time is now the priority here. We still stay in touch with our sailor and coach friends at the top of the world in their classes, pushing the boundaries of what can be done on the water!
The photo on the right is one of Jim's, from his last major coaching commitment over the winter of 1015-16, training the Odyessy Racing team of Stephanie Hudson and Dalton Tebo, taken on Sarasota Bay in November of 2015. The pictured Nacra 17 has curved boards, making it known as a 'semi-foiling' boat. The class, after the 2016 Olympics in Rio (won by an old friend from Jim's Tornado days, Santiago Lange from Argentina) has voted and moved on, with World Sailing approving for the 2020 and 2024 Olympics an upgraded version of the boat with full-foiling boards and rudders. So instead of just flying 'sometimes', its on full-speed-ahead to flying almost all the time!
Meanwhile, Optis are still Optis and club 420s are still club 420s with a huge base in all of North America - but signs of a few more of the light-weight, International 420, making its way into the US. The big lesson from the last couple of years, what we once thought of as 'normal' should never again take for granted.
---
Web Site Security, refunds, and returns:
Your web browser may yell at you that you are entering an "unsecured web site!!" NO PROBLEM, on our web site you do not need to have any concerns at all, we don't ask you to register or set up an account to read what we have to say or to buy from us, we do not gather any personal information or try to hide any cookies on your device when you are visiting, and for those of you concerned about online purchases, we do not collect or store any of your information. All purchases here are done through PayPal, using their very secure and reliable resources, no credit card information comes to us. We will accept returns to the address on our shipping labels for a full refund of the original purchase amount if the item(s) are returned to us in original unused condition within 30 days of receipt.
---
Articles
We are doing some background work on the web site, and among the things we are adding are some articles that Jim has written over the years that still apply. The first one up is an article titled "Mind Games", written for US Sailing back in 1983, but still loaded with advice that applies to the racing sailors of today. Click the title to read the pdf.
---
ZIM
At Zim World Headquarters in Warren, RI, they continue to add and innovate to their collection of boats aimed specifically at serving the youth, sailing school, and club markets. Visit their web site at ZimSailing.com for complete info.
---
Rules
The Rules; The Racing Rules of Sailing get modified/unpdated every four years, and 20121 began a new 4-year cycle. Click the link to see the new Rules, and make sure you are current when you get on the water this season.
And did you know that most classes use something called the Equipment Rules of Sailingg to standardize the definitions of all of the parts and pieces, including sails, on the boats that we play on? These Rules make sure we are all speaking the same language. Take a look, and improve your own understanding of the sport.
---
Better, Smarter, Faster
Every year brings more opportunities to get ahead - or fall further behind. What are YOU doing to be sure you are among the 'get ahead' group?
---
International Customers Since early 2020, international shipping has just become more of a problem - both time and cost. While we used to do a surprising amount of custom items, usually lines, to both Australia and Canada, we have had to decide that it is just too much of a hassle in the current version of the world for us to continue to ship internationally. Please exhaust all possible resources in your home country before contacting us for something you can't live without! And do not try to order online, send us an email with your needs so we can so we can work to see if we can help you before committing US$ to something that might not happen.
---
Hike out, go fast, have fun!
That's how sailing should be!!
---
Some of our Training Sessions

---
On-Line Shopping
If you see something listed on our shopping pages and there is no "Add to Cart" button next to it, that means that we are out of stock. Simply drop us a note and we'll let you know when we expect to be able to ship.
---
---
---
How Serious are You About Getting Better?
This photo is old now, from Jan 14, 2007, Rush Creek Yacht Club, Dallas TX, 10-12 mph winds, and 25° F: Some of my Opti training group that got in 4 hours sailing that day, the middle day of a 5 day training camp that totaled over 18 hours of sailing while the rest of Dallas was hiding from from the freezing rain and ice.
The message here is simple, what are YOU doing to get better? If your idea of winter is sitting inside and waiting, then these sailors just got farther ahead of you. You can't catch anyone by doing less work - the way to get better as a sailor is to SAIL MORE!!. (And these kids will tell you that they all had fun - they all had on the right gear including waterproof socks - and will never be intimidated by any Yankee sailor's stories about frostbiting!)
(The fog in the background of the photo is the typical 'steam' cloud that rises above a lake when the air is much colder than the water, heat and moisture leaving the lake surface. Its common on lakes just before they freeze.)
---
All text, photos on this site
© 2005-2022 Jim Young